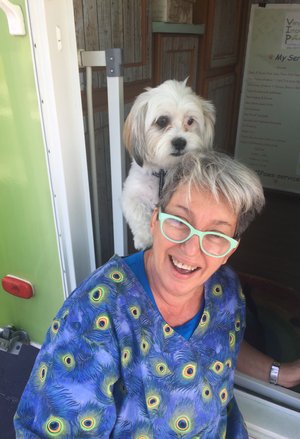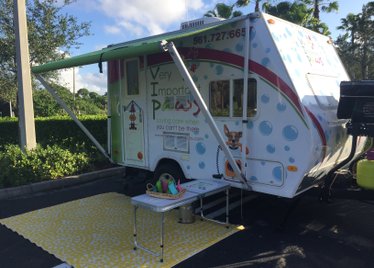 Prices subject to doggies conditions.
Mobile in front of your House
Full Groom Including

Bath/ Blow dry/ Brush/ Nail trim/ Ear clean/ Tooth brushing/Paws trim/Anal Glands/ Sanitary hair cut/Facial hair trim/ Personalized hair cut/ Bows or Bandana/Cologne
Small Dogs: less 5 lbs $60+
Medium Dogs: 6/16 lbs $70+
Large Dogs: 17/27 lbs $80+
Nail Trim Only.
Small Dogs: $15+
Medium Dogs: $20+
Large Dogs (> 30 lbs): $25+
Weigth Limited, no more than 27 pounds doggies.
Asking for Pet Sitter Services.
Dog Full Grooming
Services