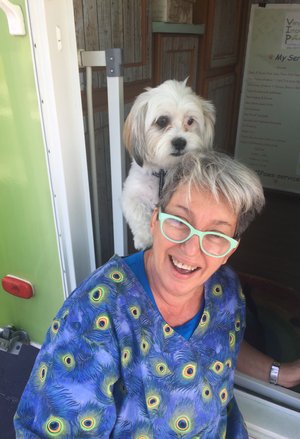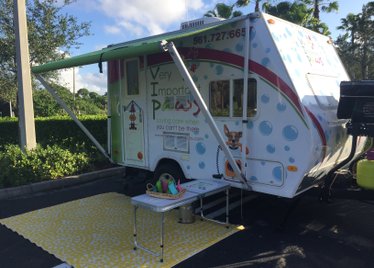 Prices subject to doggies conditions.
Mobile in front of your House
Full Groom Including



Bath / Blow Dry / Brush/ Nails Cut / Ear clean/ Tooth brushing / Paws trim /Anal Glands / Standar hair cut style / Bandana / Cologne
Small Dogs: less 5 lbs $55+
Medium Dogs: 6/16 lbs $65+
Large Dog: 17/27 lbs $75+
Extra Services
Special Haircut, subject at hair dog conditions.
Hair inside the ears, deep cleaning.
Any special shampoo or hair condition.
File the nails.
Restless and biting dogs.
Weigth Limited, no more than 27 pounds doggies

.
Dog Full Grooming
Services